I recently had the privilege to share our Gospeling training with the Lipan Apache Indians in McAllen, Texas. Below I'm pictured with my Lipan Apache friend and brother in Christ, Pastor Robert Soto. McAllen, Texas is just a few miles from the Mexico border.
The history of the Lipan Apaches, from archeological evidence to the present, tells the story of some of the least known, least understood people in the Southwest. These plains buffalo hunters and traders were one of the first groups to acquire horses, and with this advantage they expanded from the Panhandle across Texas and into Coahuila (Mexico), coming into conflict with the Comanches. With a knack for making friends and forging alliances, they survived against all odds, and were still free long after their worst enemies were corralled on reservations.
By the 1880s, with their numbers dwindling and ground lost to Mexican campaigns and Mackenzie's raids, the Lipans roamed with Mescalero Apaches, some with Victorio. Many remained in Mexico, some stole back into Texas, and others melted into reservations where they had relatives. They never surrendered. (From the book "I Fought A Good Fight")
Part of the Lipan's native land is along side of the Rio Grande River. On the other side of the river is Mexico. Approximately 600 Lipan Apaches live in the McAllen, Texas area.
Below is the Native church service where I was honored to preach and encourage my Native American brothers and sisters in Christ. Christians with Lipan Apache, Cherokee, Blackfoot, Choctaw and Mexican American blood all worshipped together.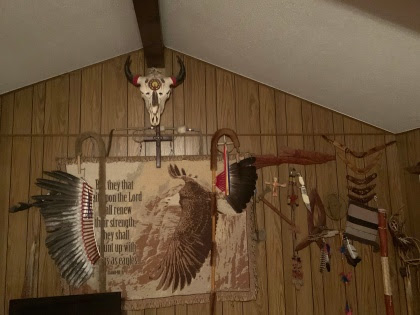 Worship music in the Apache and English languages was led by 6 men on a huge drum with ladies dancing around them.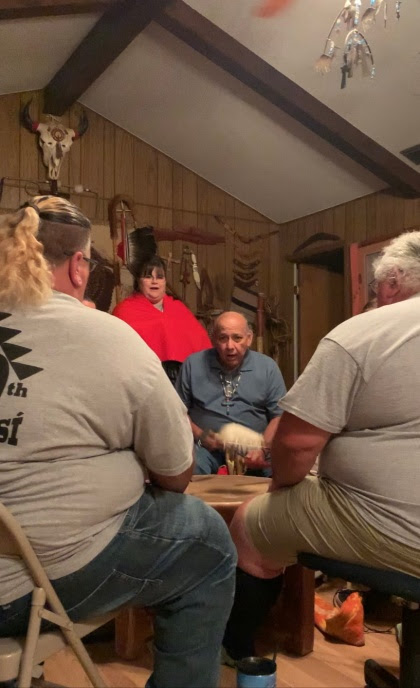 The blanket for offerings.
Pastor Robert leads the services in a way that honors the heritage of Native Americans while exalting Christ as Savior and Lord!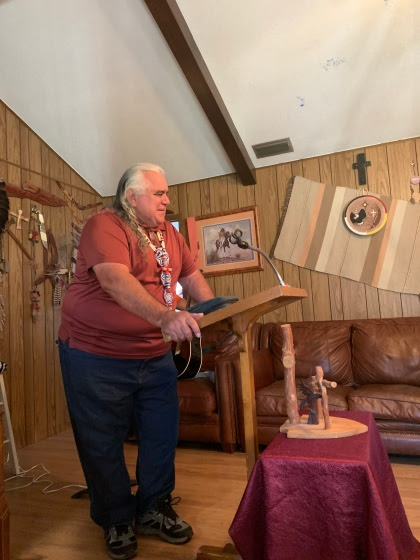 Pray for their Indian Dance Ministry. With their dances they honor Native American culture and use it as a bridge to share Christ with Native Americans.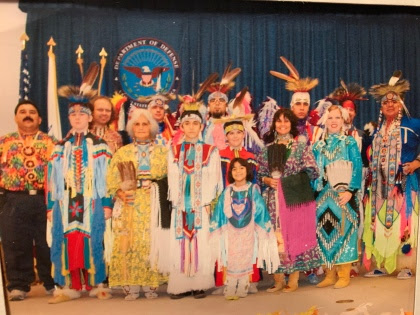 Pray for their churches to keep growing in Christ and sharing Christ with the lost.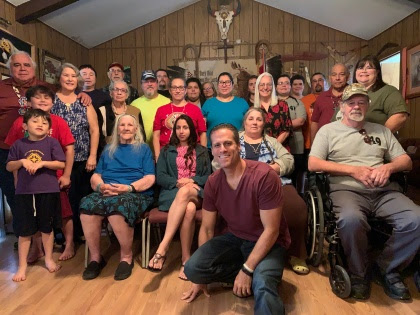 Pray for the friendship between SEEDnet and the Lipan Apache ministry to grow into what God wants it to be as we both seek to do our part in filling the throne room of heaven with people from every tribe, tongue and nation!